Epilog Fusion Pro Lasers - 24, 36 and 48
Introducing the new Epilog Fusion Pro. 5G acceleration and 165 IPS engraving speeds provide the fastest laser engraving in the industry. Whether you're engraving wood, plastic, coated metals or glass, the Fusion Pro laser allows you to process more product in less time. Placing your artwork is easier than ever too, with the new IRIS™ Camera Positioning feature. Overhead cameras enable you to view your material as it is arranged on the table, allowing you to accurately place your artwork and know exactly where your laser will engrave.
Fusion Pro 24: 24" x 24" (610 x 610 mm)
Fusion Pro 36: 36" x 24" (914 x 610 mm)
Fusion Pro 48: 48" x 36" (1219 x 914 mm)

Wattages available:
CO2:

50, 60, 80, or 120 watts

Fiber: 30 or 50 watts
Dual: Configure your laser with both CO2 and Fiber sources
Specifications and Compatible Materials
Click the links below to find out more about the Epilog Fusion Pro specifications and a list of compatible materials.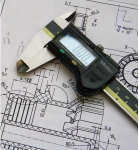 Epilog Fusion Pro Specifications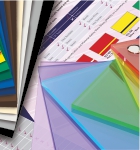 Compatible Materials - CO2 Lasers
Epilog Full Brochure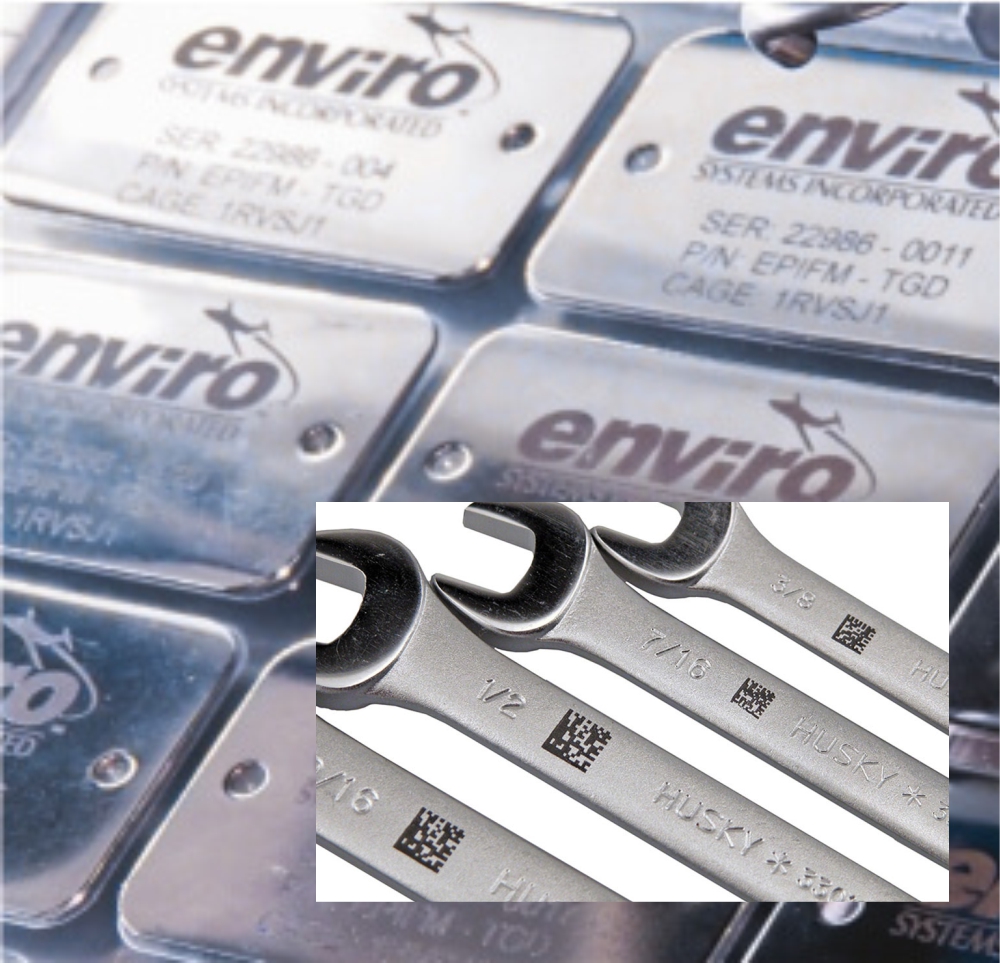 Compatible Materials - Fiber Lasers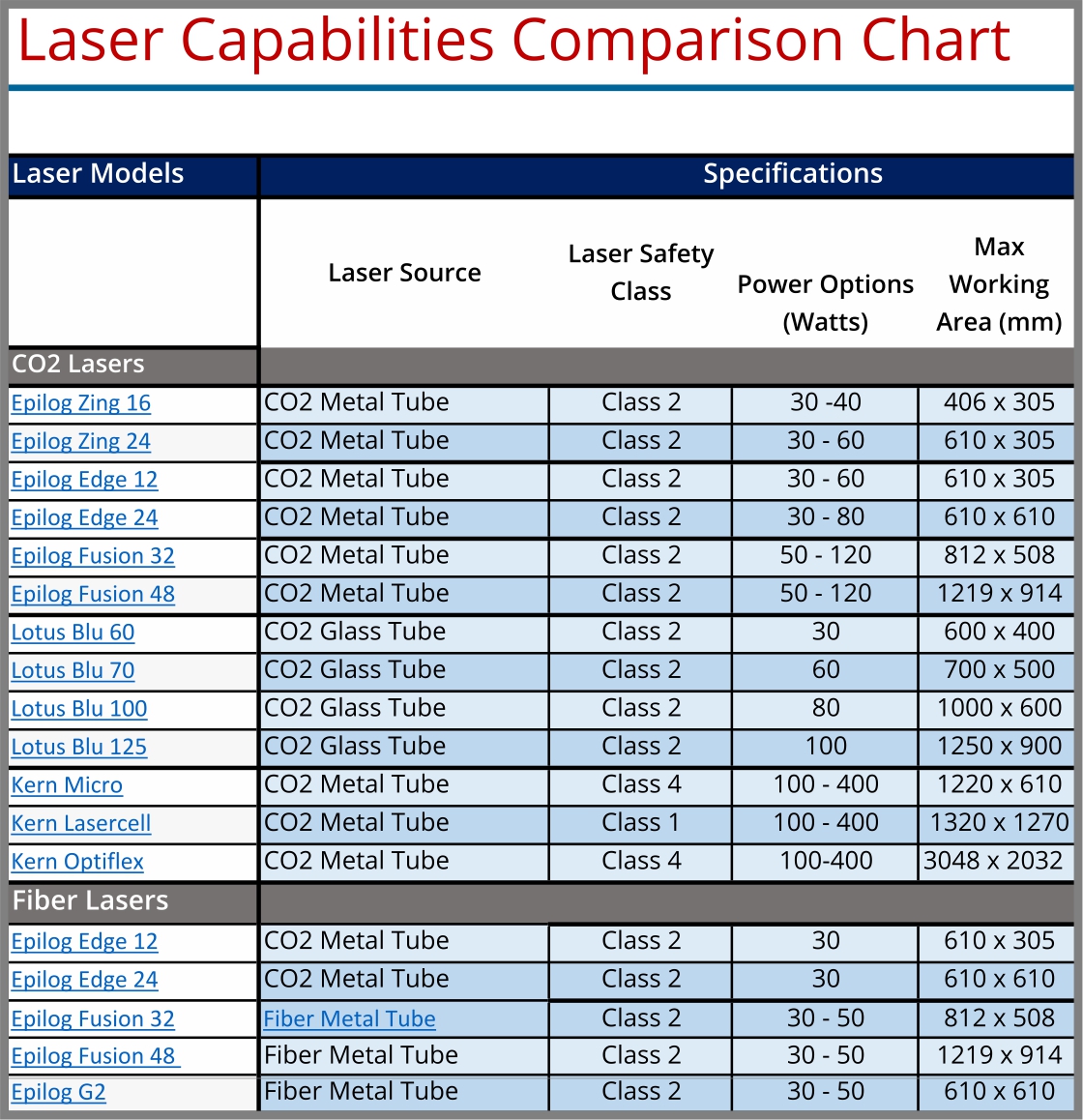 Laser Comparison Chart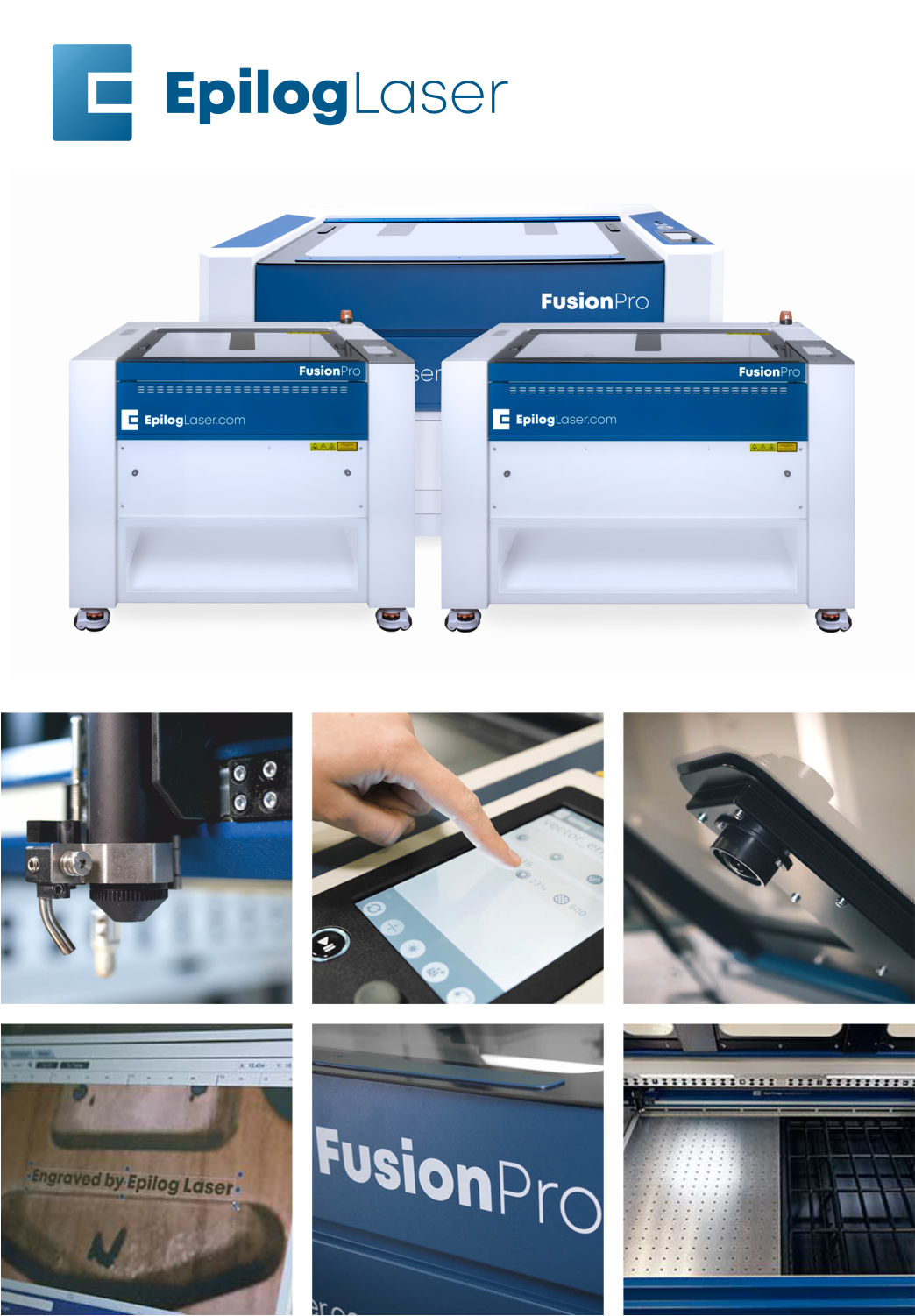 FUSION PRO TOUR
Check out the video below to get a full tour of the Fusion Pro Laser series and all it has to offer.
Fusion Pro LASER SERIES FEATURES
Check out some of the most impressive features of the Fusion Pro laser series below.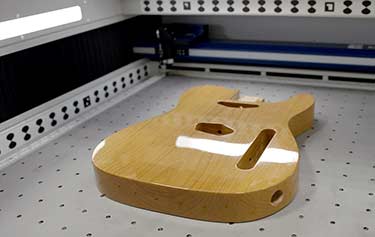 Highest-Speed Engraving Over Largest Work Area

The Fusion Pro's 165 IPS engraving speed and 5G acceleration combine to provide the fastest engraving in the industry.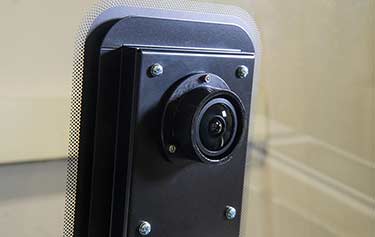 IRIS™ Camera Positioning

Overhead cameras provide an accurate picture of the working area for precise artwork placement. Drag and drop your artwork on screen for the fastest work processing.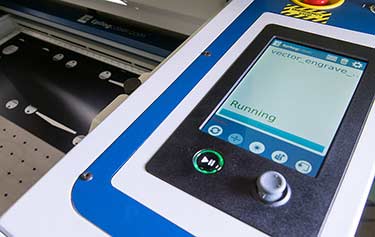 Touch Screen at the Laser

Select between jobs, auto focus the laser, and rerun jobs at the touch of a button from the easy-to-use touch screen interface right at the laser.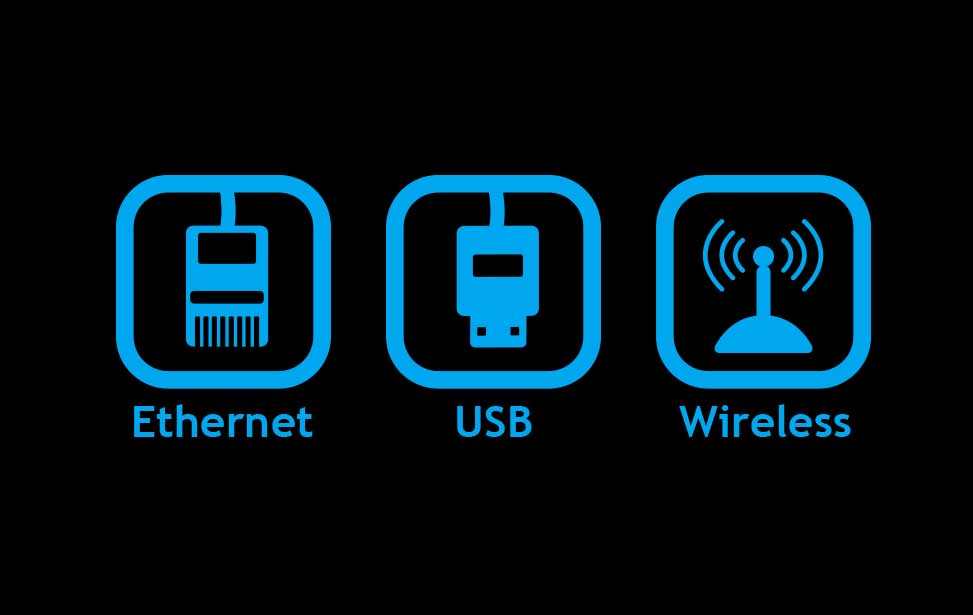 Network Your Laser Across Your Business

The Fusion Pro features built-in Ethernet, USB, and coming soon, a new wireless connection for more options for networking your laser.

SAFEGUARD™ Features

Keep the mechanics of your laser machine cleaner than ever before with side bellow enclosures, a fully covered x-axis assembly, and covered lens assembly.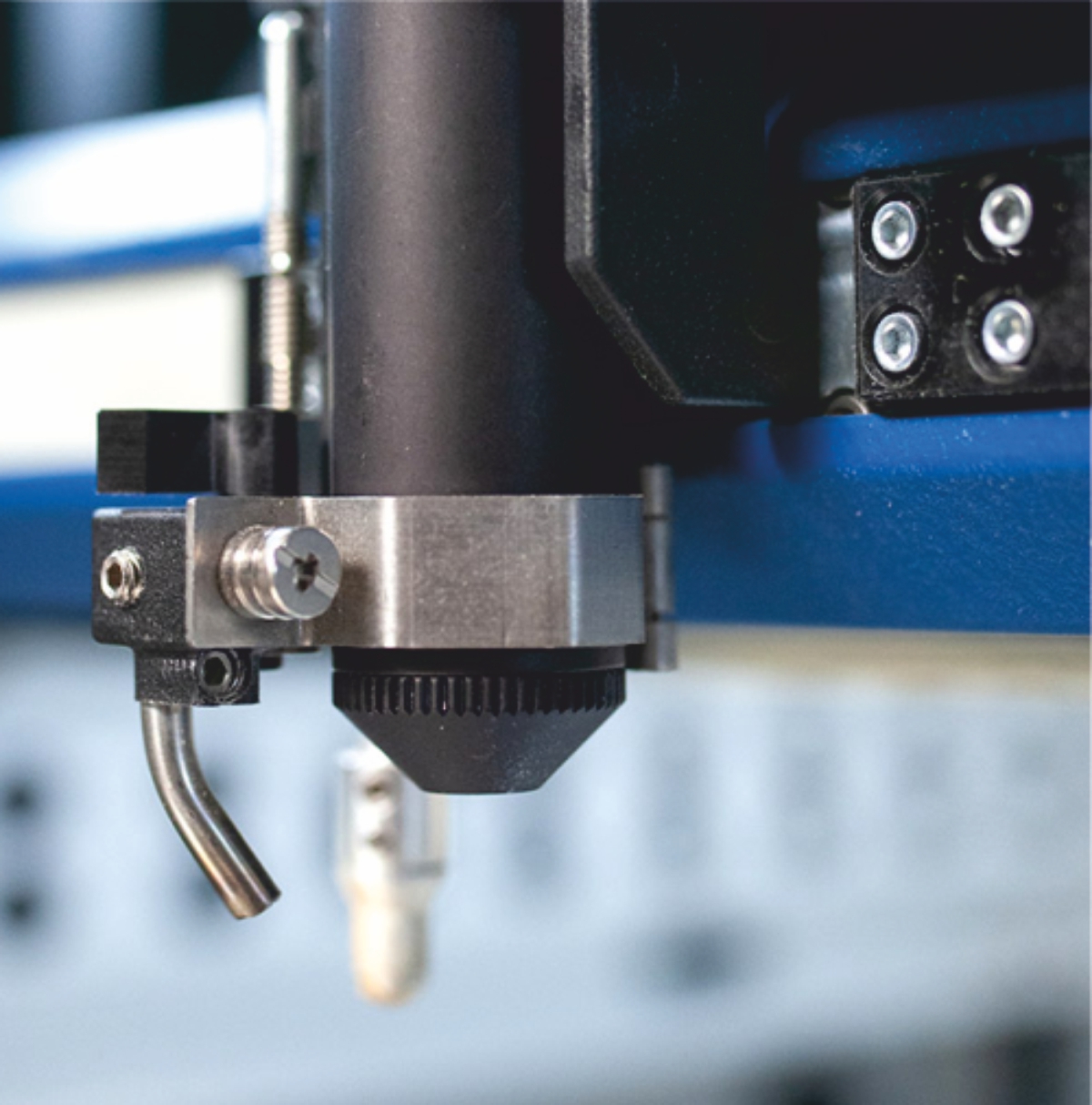 Air Assist and Compressor

The air assist removes heat and combustible gases from the cutting surface for a cleaner cut. A built-in air compressor provides air directly to the work surface.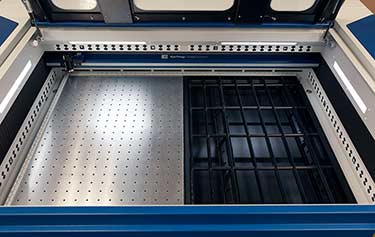 Table Choices

Mix and match your table across the bed with optional slat and gridded cutting tables.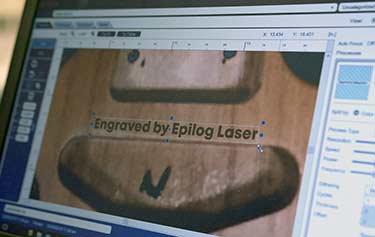 1 GB Memory in the Machine

Improve job management and data integrity with 1GB of RAM in both Fusion Pro systems. Save your most run jobs right at the laser.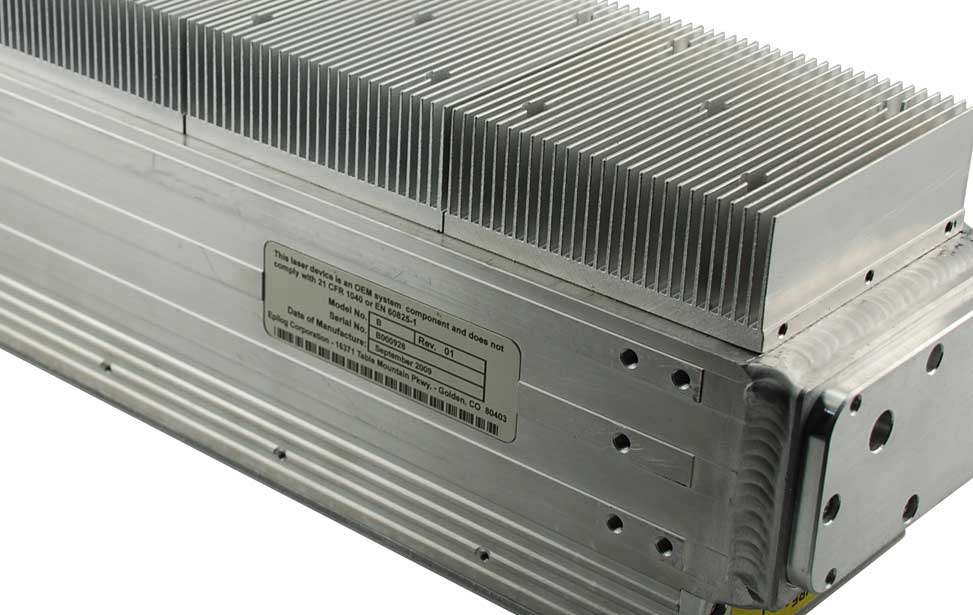 CO2 Waveguide Laser Tube by Epilog
All-metal tube design provides higher beam quality and longer life with low recharge costs.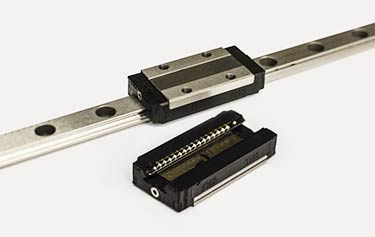 Long-Life Steel Bearing

A dual block design provides the most rigidity and reduced vibration eliminating the inevitable wobble and replacement of plastic bearings

duAL source availability: co2 & fiber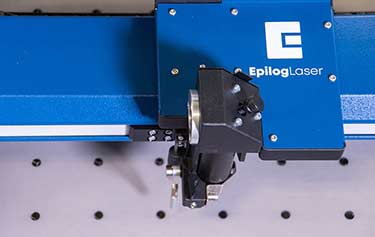 Are you looking for the material versatility of a CO2 laser in addition to the direct metal etching of a fiber laser? Add on the dual source option to your Fusion Pro by choosing both a CO2 laser (50, 60, or 80 watts) and a fiber laser (30 or 50 watts) to work with a wider range of materials.

Fusion Pro SERIES accessories
Check out some of the Fusion Pro accessories available below.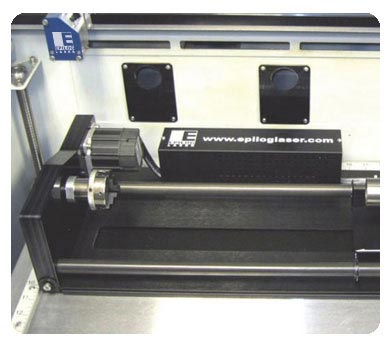 3 Jaw Chuck Rotary
The Fusion Pro 3-Jaw Chuck mechanically clamps a cylinder or oddly-shaped, non-cylindrical item in place as the laser engraves.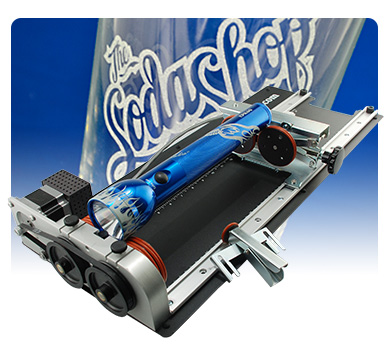 Rim-Style Rotary
The Rim-Style rotary attachment adds the ability to engrave bottles, glasses, flashlights, or any other cylindrical item. Raising or lowering the scissor lift to level the engraving area, and printing to the laser.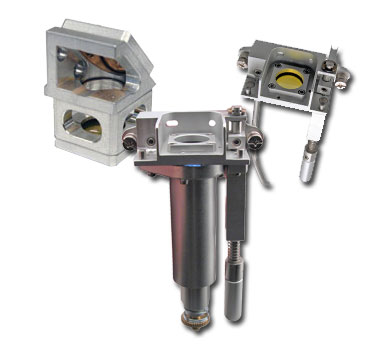 Optional Lenses
4" Lens for cutting thicker materials and inside deep areas. The 4" lens produces a focused beam over a longer vertical distance, which makes it ideal when engraving within a recessed area of a product.

FUME EXTRACTION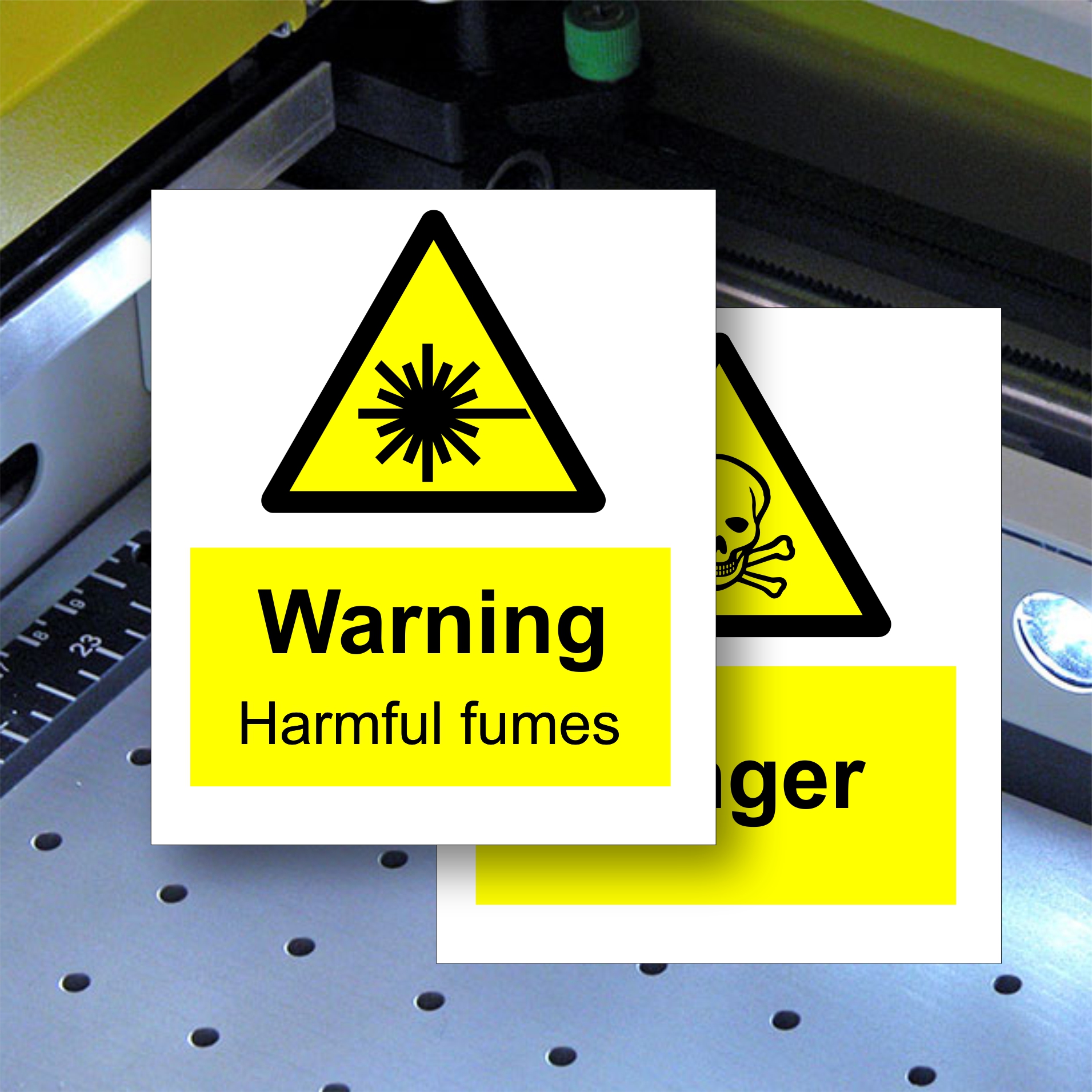 Virtually all laser operation whether engraving, marking or cutting will give off different levels of smoke and fume depending on the material being converted. It is vital that these elements are removed in an efficient and safe manner to avoid poor quality cutting, potential corrosion of machine parts and danger to the operator. Discover more on fume extract here.