Lotus Blu Lasers - Blu60, Blu70, Blu100 & Blu125
The Lotus Blu series are a range of affordable DC CO2 laser cutters.  These robust lasers are designed, assembled, configured, and tested in the UK to CE and RoHSII regulations. Blu systems are fitted with a 2" lens as standard with optional, interchangeable lenses of 1.5" and 4" provide for a variety of beam profiles and focal point sizes to cover all of the most likely applications.

Blu60: – 30watt laser tube and 600 x 400mm work area

Blu70: – 60watt tube and 700 x 500mm work area

Blu100: – 80watt tube and 100 x 600mm work area

Blu125: – 100watt or 200watt tube and 1250 x 900mm work area

They are ideal for workshops where a high volume of acrylic and wood cutting is required or, educational D&T departments where cost and footprint are priority. Available in 4 models with different wattages and work areas to suit your requirements

Specifications and Compatible Materials
Click the links below to find out more about the Lotus Blu specifications and a list of compatible materials.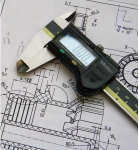 Lotus Blu Specifications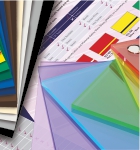 Compatible Materials - CO2 Lasers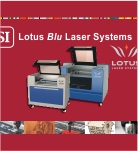 Lotus Blu Brochure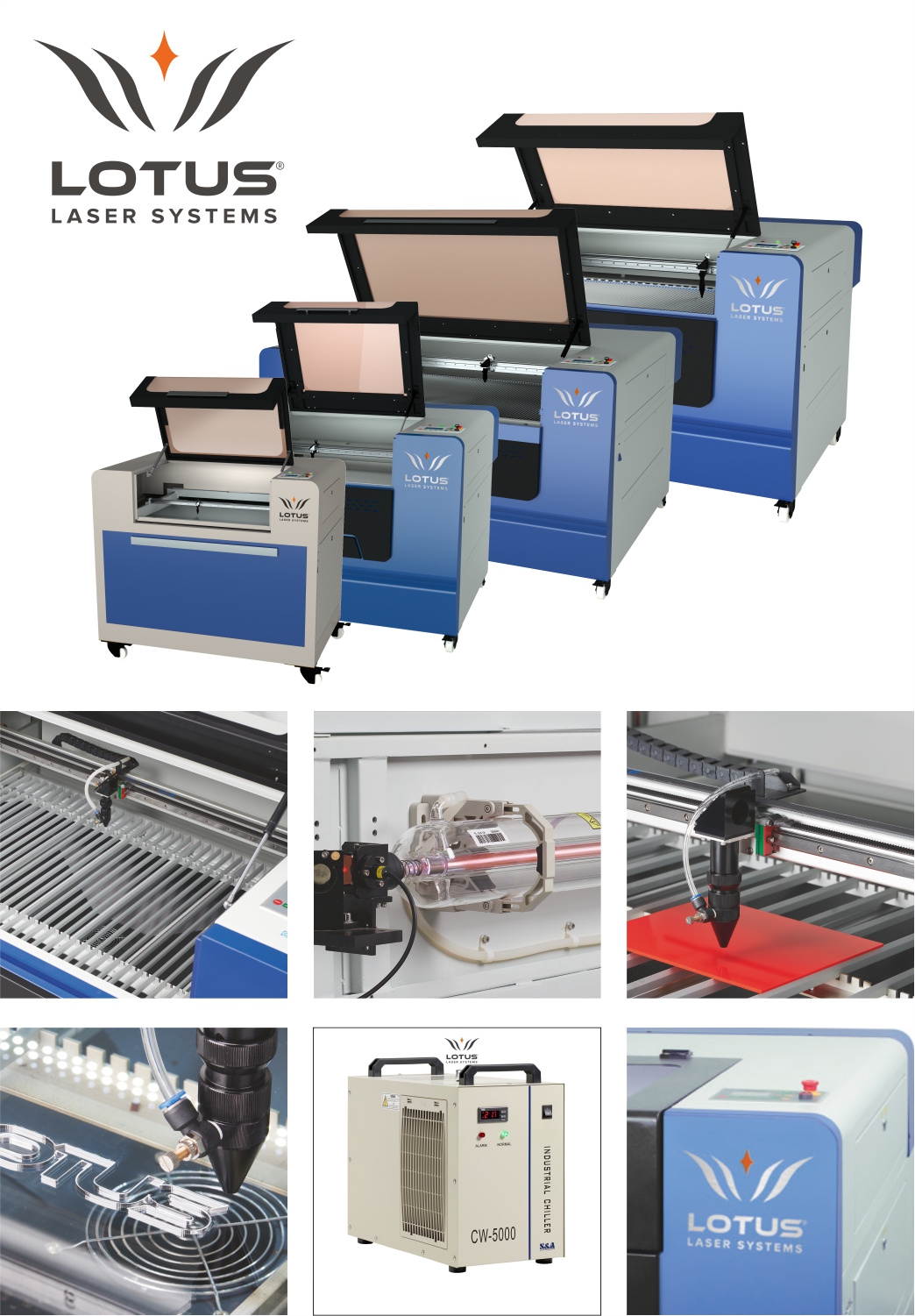 Lotus blu SERIES
Check out the video below to see the Lotus Blu cutting capabilities.
lotus blu LASER SERIES FEATURES
Check out some of the most impressive features of the Lotus Blu laser series below.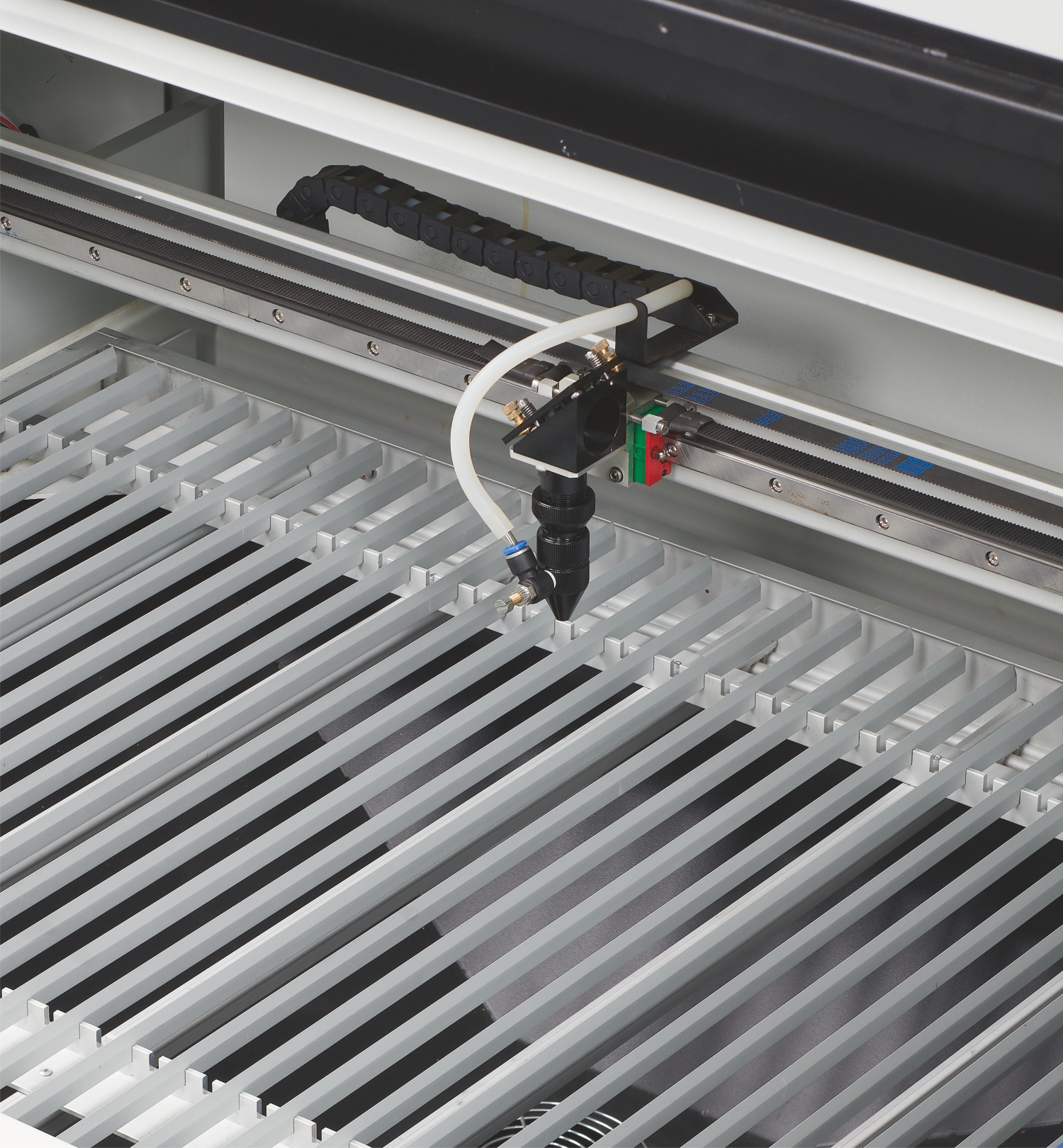 Lamella Bar Cutting Table

The lamellas reduce flash back and can sustain heavyweight objects. They are easy to remove, clean and cheap to replace.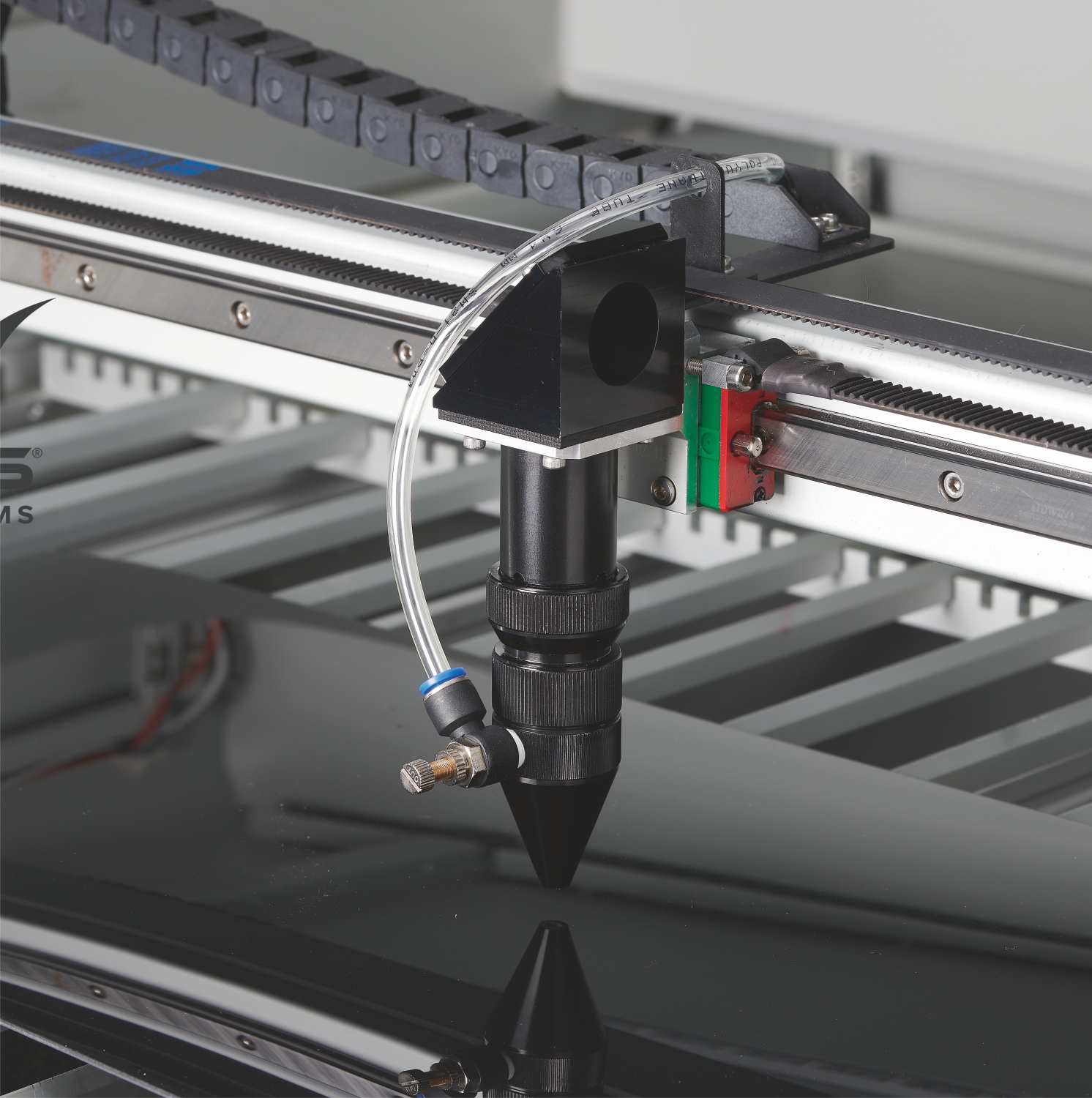 Air Assisted Nosecone

An extra-large bore air assist tube delivers high rates of air flow protecting the lens and improving cut edge quality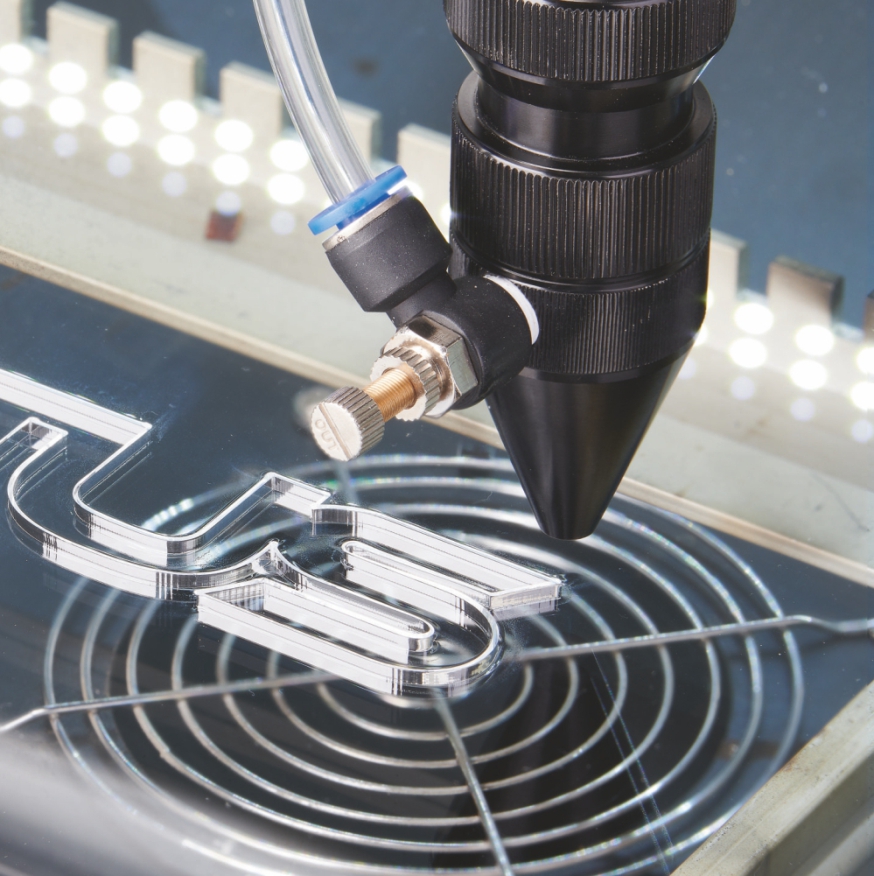 Underside Extraction

The underside extraction table delivers a well-balanced degree of vacuum and airflow which reduces flaming and improves cutting edge quality.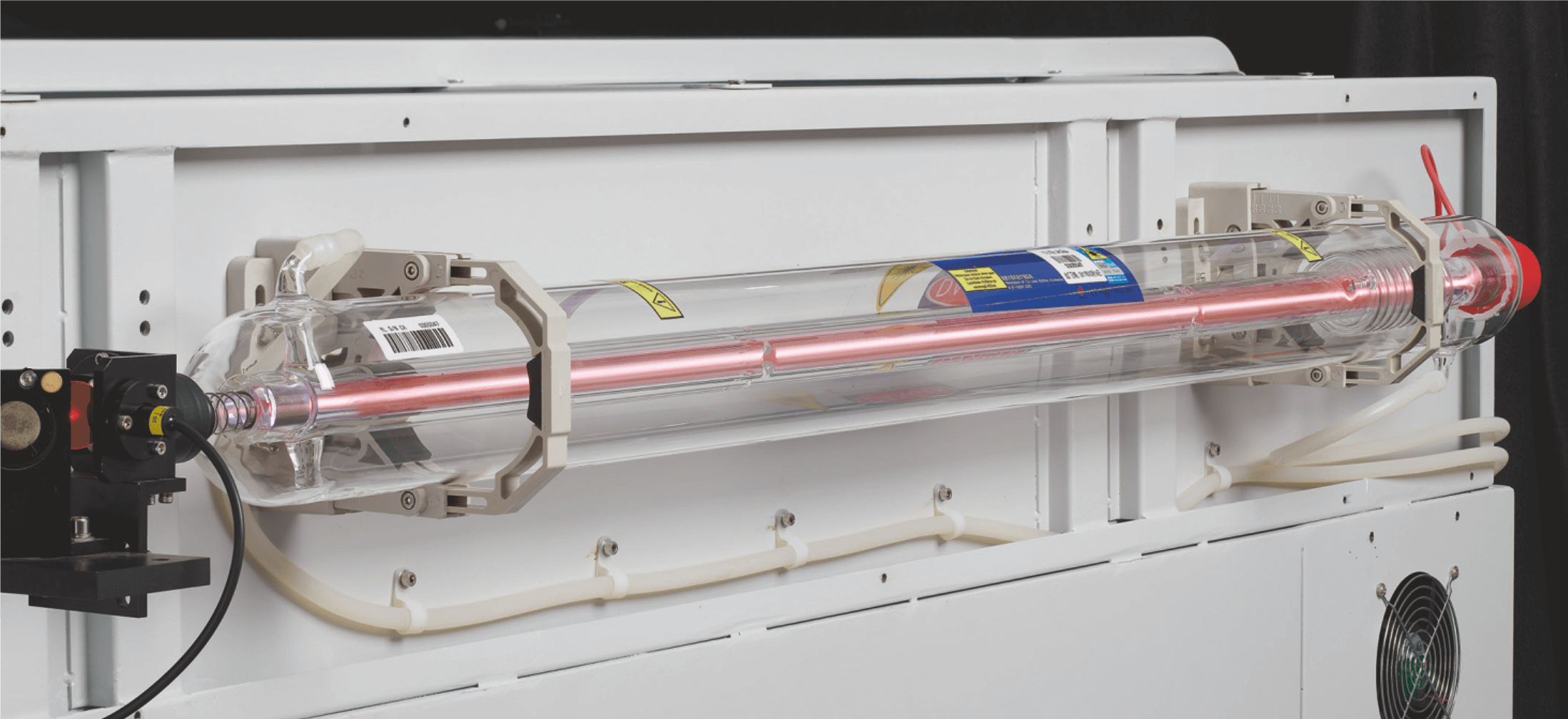 Graded DC Laser Source
Our laser tubes are inspected and thoroughly tested in the UK.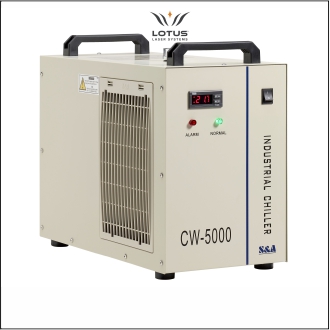 Industrial Grade Chiller Unit

All Blu laser cutters are supplied with industrial grade recirculating water cooling units which are electronically connected to the laser and protected by a flow sensor for safety. Increasing the performance and life of the tube.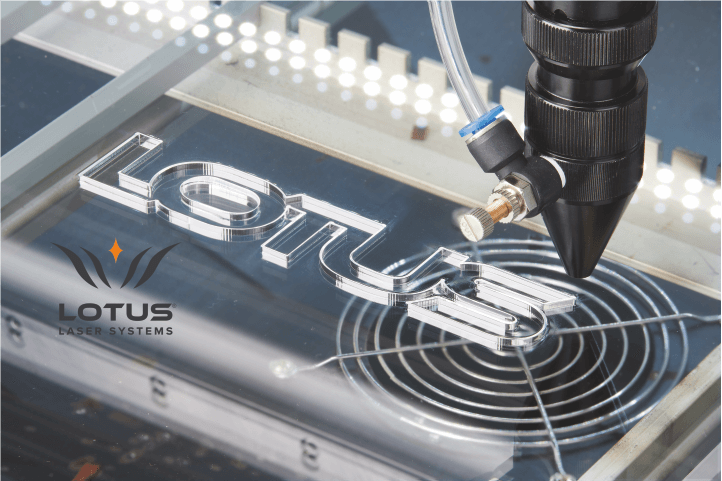 Excellent CAD/CAM Software

All Blu model systems come with easy-to-use, feature enriched Lotus Cut software which is compatible with common industry artwork formats.

FUME EXTRACTION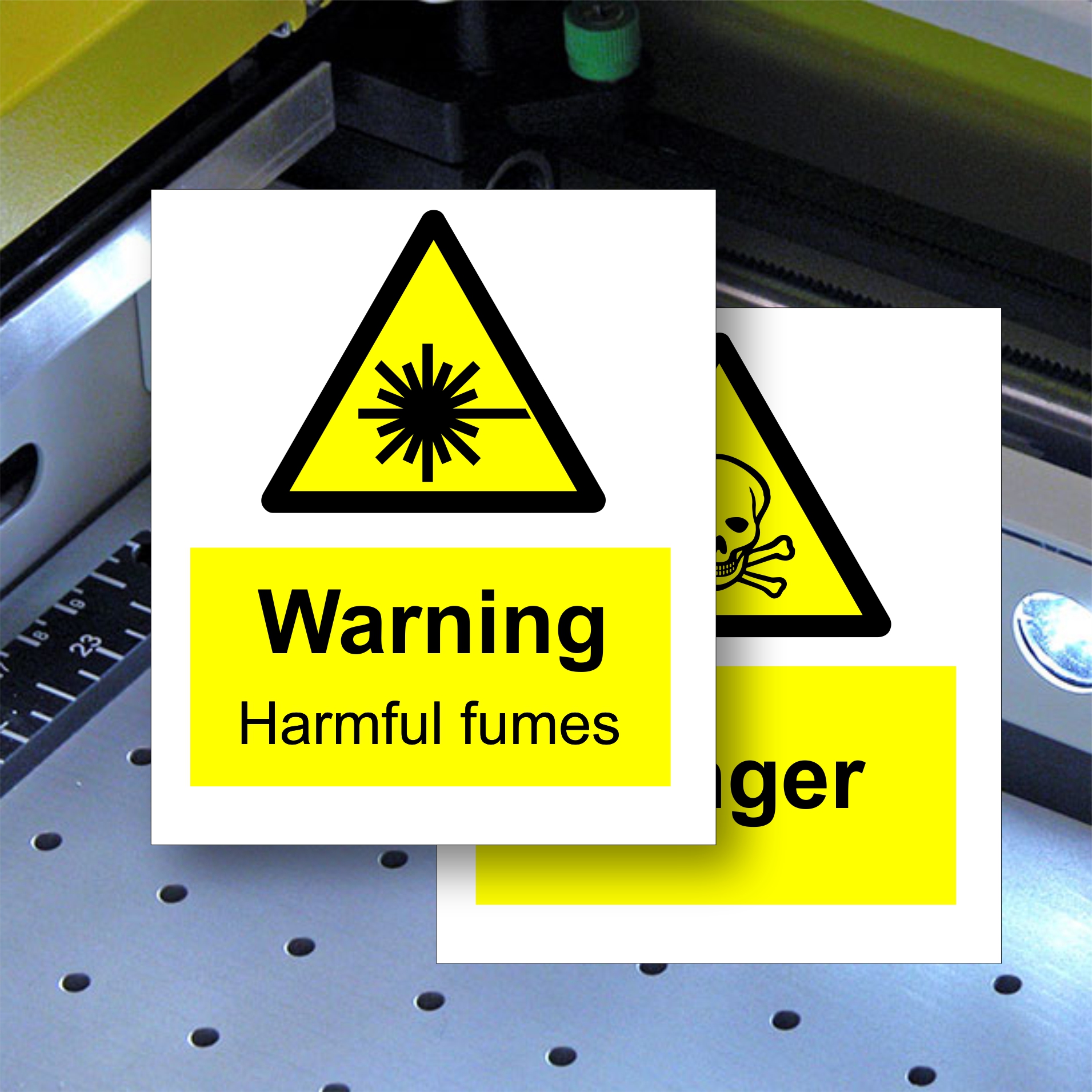 Virtually all laser operation whether engraving, marking or cutting will give off different levels of smoke and fume depending on the material being converted. It is vital that these elements are removed in an efficient and safe manner to avoid poor quality cutting, potential corrosion of machine parts and danger to the operator. Discover more on fume extract here.